[ad_1]

Vietnam demands Taiwan to respect its sovereignty
Vietnam requests Taiwan (China) to respect the country's sovereignty and not to repeat any action that escalates tensions and complicates the situation in the East Sea, said Vietnamese Foreign Ministry Spokesperson Le Hai Binh on Mach 24.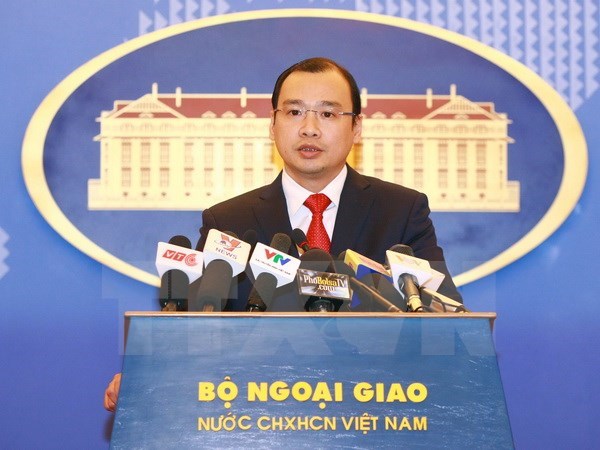 Foreign Ministry Spokesperson Le Hai Binh.
Binh made the statement in reply to reporters' queries regarding Vietnam's response to Taiwan's launch of a media tour of Ba Binh island in Vietnam's Truong Sa (Spratly) archipelago on March 23.
"Vietnam has full legal foundations and historical evidence asserting its indisputable sovereignty over Hoang Sa (Paracel) and Truong Sa archipelagoes," he said, adding that any action conducted by foreign countries in the two archipelagoes without Vietnam's consensus is illegal and void.
Taiwan's organisation of the tour, regardless of concerns and objections raised by Vietnam and the international community, has seriously violated Vietnam's sovereignty, escalated tensions and threatened peace and stability in the East Sea as well as relations between the two sides.
Vietnam vehemently objects to such deeds and demands Taiwan to make constructive contributions to joint efforts to maintain peace and stability in the sea, Binh stated.
VNA
[ad_2]

Source link
Comments
comments