[ad_1]

Fisheries Association denounces China's illegal fishing ban
The Vietnam Fisheries Association has issued a denunciation of China's illegal ban on fishing in the East Sea.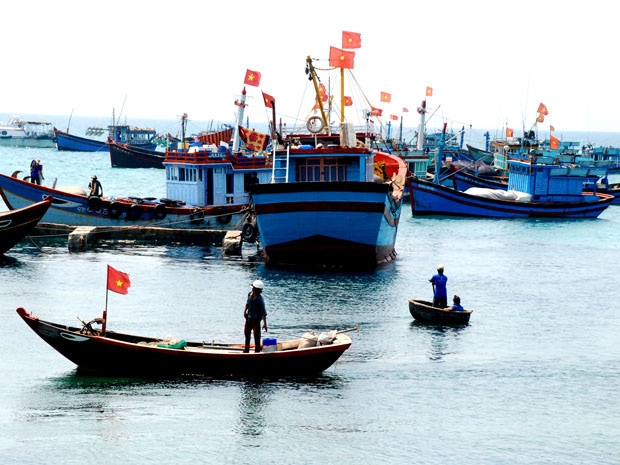 In its protest, the association said the illegal seasonal ban by the Chinese has been in place for many years, interfering with the activities of Vietnamese fishermen, violating Vietnam's maritime sovereignty over the two archipelagoes of Truong Sa (Spratly) and Hoang Sa (Paracel), and Vietnam's jurisdiction over the waters under the 1982 United Nations Convention on the Law of the Sea (UNCLOS).
The association said it strongly opposes the unilateral, preposterous, and legally invalid ban by Chinese authorities. It asked the relevant agencies to undertake measures to stop such actions by Chinese authorities and protect Vietnamese fishermen operating in Vietnamese waters.
The opposition followed an announcement by authorities in Haikou, in China's Hainan Province, of a ban on all fishing activities in the sea area from 12 degrees north parallel to the border of the waters of China's Guangdong Province with Fujian Province (including Vietnam's Tonkin Gulf).
The ban applies from 12:00 am on May 16 to 12:00 am on August 1, according to Chinese authorities.
Foreign Ministry spokesperson Le Hai Binh said, "Vietnam resolutely rejects this invalid decision. Vietnam has sufficient legal and historical evidence of its sovereignty over the Hoang Sa archipelago and its legal rights in its waters in line with the 1982 UNCLOS. China's decision seriously violates Vietnam's sovereignty over Hoang Sa and Vietnam's legal rights and interests in its waters and runs counter to the Declaration on the Conduct of Parties (DOC) in the East Sea."
VOV
[ad_2]

Source link
Comments
comments